By Kirsten Abustan
Year 12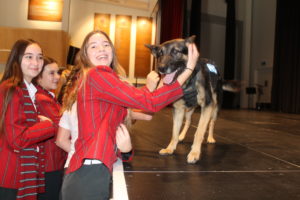 On Wednesday 8 June, the Year 12 Social Studies classes had the real treat of being visited by the New Zealand Police Delta Unit as part of our Crime Seminars. Constable Hannah Templeton and her team spoke about the experience of being part of a specialty unit within the NZ Police, explaining the essential values and life experience to be a police officer and a description of the patrol dog development and selection process. The seminar also featured a questions and answers segment, with teachers and students alike asking about the dogs' diet and possibility of fostering or adopting a patrol dog.
Four patrol dogs were brought in for the talk and showed demonstrations of their extensive training, with Mr Sadler participating in a firsthand demonstration of their apprehension tactics. This was a real up-and-close experience for the students, with us seeing the strength of the dogs but also their ability to obey commands quickly. After the demonstration, we were invited to come and pet the dogs, ending the seminar with lots of smiles from the students and wagging tails from the dogs.
This was a very interesting seminar and showed us what it's like to be working in the NZ Police, and was particularly insightful for students interested in working within NZ Law Enforcement. It was such a privilege to hear from the Police Delta Unit, and the Year 12 Social Studies classes are so grateful to have had this opportunity.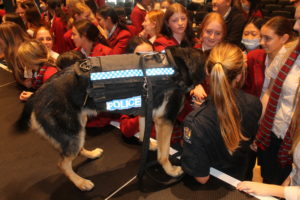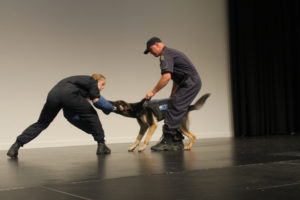 dd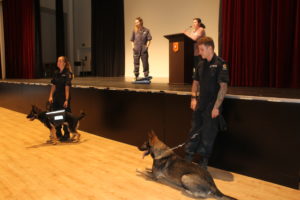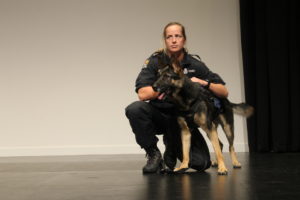 dd