Orienteering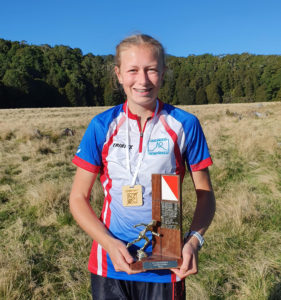 Congratulations to Year 11 student Kate Borton who gained excellent results in the W16 age group at the New Zealand Orienteering Club Championship over Easter (Nelson and Tasman region).
Her results were:
1st in the Sprint on the Friday at Nelson College for Boys.
6th in the Middle on Sat at Canaan Downs (in Abel Tasman National Park).
1st in the Long at Canaan Downs (in Abel Tasman National Park).
Volleyball
A huge congratulations to Holly Isherwood (Year 12, pictured right) who has been named in the New Zealand Junior Women's Volleyball Team. This is an outstanding achievement – well done Holly.
Softball
Charlotte Graham (Year 12) and Jayah Lee (Year 12) have just been named in this year's Junior White Sox team. Charlotte has also been confirmed for the Junior White Sox tour to Australia in July.
Basketball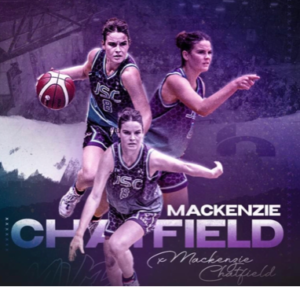 Congratulations to Mackenzie Chatfield, Year 13 (pictured left), who was named MVP of the U17 Girls Division in basketball. Mackenzie led her Lead Scholarships team to the U17 Girls title.
Athletics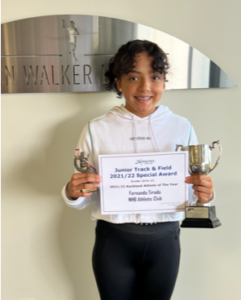 Congratulations also to Year 9 student Fernanda Tirado (pictured right) who won Athlete of the Year in her age group at the Auckland Athletics Champs recently. Fernanda won 1st place in her age group at the U15 Interprovincials.
This is even more remarkable when you consider Fernanda came back from injury last year, and was only able to run again in October. This past season she won 13 Gold, 1 Silver, 2 Bronze and 2 first placings at College Sport Champs.
She competes in Long Jump, Hurdles, Shotput, Discus, 100mts, Hammer, and Javelin. Awesome effort Fenanda.
Gymnastics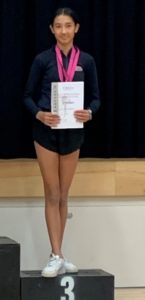 Last, but not least, congratulations to Year 10 gymnast Shalinee Bajwa (pictured left) who achieved 3rd overall at the Delta Invitational Competition last weekend in Christchurch, with her group winning first place.