This past week (28 May- 3 June) was Vaiaso o le Gagana Samoa – an annual celebration of Samoan culture known as 'Samoan Language week'.
The theme for Samoa Language Week 2023 is 'Mitamita i lau gagana, maua'a lou fa'asinomaga' which means 'Be proud of your language and grounded in your identity'. This year's theme focuses on the importance of the Samoan language and identity. It impresses on us the need tp not only understand gagana Samoa – the Samoan language, but to also embrace and use it as much as possible. When you are proud of your language and can speak it, you will also be more grounded in your identity as a Samoan.
The Cultural Prefects and Pasifika Student Leaders organised a number of fun activities to celebrate Samoan Language Week and show our school a glimpse of Samoan culture. Monday saw a fun time filled with laughs as the Samoan version of baseball 'lape' took place on the turf. On Wednesday, lunchtime was a sweet filled afternoon, the Ula Lole workshop was in full swing! Students piled into P1 to learn the art of lolly necklace making.
Thursday afternoon w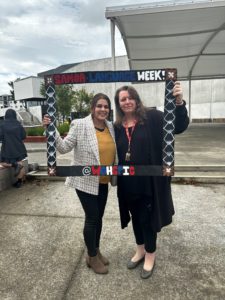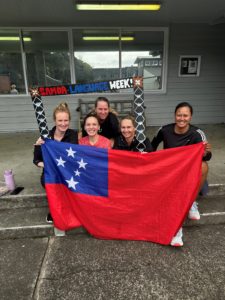 Thursday afternoon w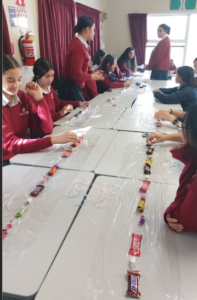 Thursday afternoon was an eye opener with out special guest speaker Christabel Mata'afa sharing her knowledge and wisdom of what it is to be a "Tama'ita'i Samoa" a Samoan child and the importance of respect and service within our Samoan culture.