Last week, the Westlake Orienteers had a unique opportunity to participate in a sprint event at Eden Park Stadium. This is the first time this event has taken place, and it allowed the students access to the Home Team Coach's Box, Home Team's Changing Rooms, and New Zealand's world-famous 'Number One' Field.
This urban-style orienteering event gave the students the challenge of navigating a map with the overlapping layers of the grandstands (something uncommon in typical orienteering). Halfway around the course, the participants hit 'pause' on their times because of an incredible invitation. They were taken into the coach's box and changing rooms! Here, they got to check out the space where the All Blacks, Black Ferns, Football Ferns and many other famous teams have prepared, rested and recovered from play.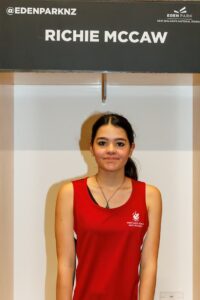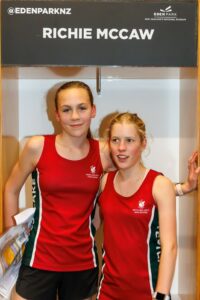 Westlake Girls came away with some great results. In the Intermediate Girls race, Grace Hirst placed second. Lila Scott placed third in the Junior Girls race. In addition to the overall results, Stella Beale came second (by just one second!) in the Intermediate Girls Champion Sprint. This is a timed lap around the perimeter of the Number One field, with four controls, one in each corner.
Well done to all the girls who raced and made the most of this great new challenge.