From the WGHS Board 
Joy Bradfield
Presiding Member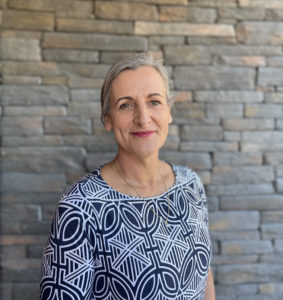 As Presiding Member of the Westlake Girls High School Board, I'm delighted to report on our first meeting for 2022, held on Tuesday 22 February.
I'm privileged to lead a strong Board, which is dedicated to ensuring Westlake Girls continues to offer a dynamic and stimulating learning environment, that engages our students and inspires their personal growth – academically and through our extensive extra-curricular programme.
The role our school Board plays in realising this vision is a vital one. We are responsible for the school's performance and ensuring that all legal requirements are met.
Here are a few of the key agenda topics covered at our meeting.
Academic Excellence

Despite the disruptions of last year, the Board is delighted with WGHS's 2021 academic results. Our unique position as an all-girls school means we have, with many years of research, developed a deep understanding of how young women learn and interact. This allows us to tailor our teaching to maximise the potential for our students to succeed.
We know parents sometimes compare our teaching methods to the boys school up the road – especially our online learning approach during lockdown. However, building capability in our young people is something we are proving to do with an exceptionally high degree of success. Our results speak for themselves – our 2021 NCEA results at Level 2 and 3 surpass every other school on the North Shore.
With 66 scholarships awarded to 43 students, we sustained our high performance in Scholarship, with our result placing us in the top 10 schools in New Zealand (number 8). We know this is a space our students can achieve in, and it's important we work together to encourage them to step out of their comfort zone – in line with their male counterparts. Research shows the difference between male and female risk-taking is marked, and we will continue to strengthen and boost our students' confidence levels in this area.
The Board thanks the teaching staff for their continued commitment to our school and our students' success. We are particularly proud of the creative ways they engaged with students during our 2021 lockdowns, and encouraged students to stay motivated during the tough times.
The 2021 Analysis of Variance, discussed at our meeting, addressed our results. The Board monitors and evaluates this student learning and achievement data against the 2021 Annual Plan, in order to set ongoing targets and priorities. These aren't just numbers on a page – the knowledge of individual students and their learning requirements is impressive. The Board is always looking for ways to support staff and students to achieve to their potential, and school management is tasked to provide the board with good data to achieve this.
Event Centre
The Board is delighted with the school's new Event Centre and the opportunities it will provide for our students. We were disappointed the Grand Opening was unable to happen last year due to lockdown. Once current Covid restrictions are lifted, we look forward to engaging with our parent community face-to-face on interesting trends and research relating to our unique position.
Strategic Plan
The updated Strategic Plan for 2022 was presented for Board approval. We are looking forward to being able to share this with our parent community in the near future. This is not a static plan and will continue to evolve. This is an exciting refresh and will build on the great work achieved to date.
2022 Budget
The Board approved the final budget for 2022, as overseers of the management of staff, property, curriculum and administration; and having responsibility for the finances of the school. The Board ensures that the budget allocates government and local funding appropriately to develop a learning environment that meets the needs of all students. The budget is aligned to the school's Strategic Plan goals and targets, and is monitored at each Board meeting. In our current climate, we are even more grateful than usual to the parents who have paid their school donation and those who have signed up to TaxGift. With 31 March approaching, now is the perfect time to make sure you can claim your tax rebate on your 2022 school donation.
Covid procedures
Principal Jane Stanley reported on school planning with respect to current Covid procedures and guidelines; along with updates on aspects such as property, health and safety, cultural wellbeing and International students. As usual, at the start of the year, there were several legislative governance and operational requirements to review and approve.
Westlake Girls has a strong Board of nine actively engaged members providing a valuable and complementary skillset. This includes four elected parent members, two co-opted parent members (who provide additional input into the property/finance and Māori/Pacific portfolios); the Principal, one elected staff representative; and one student representative. The student role is currently vacant after the elections during lockdown were postponed. The new date for the student elections is 7 April 2022, so we're looking forward to welcoming our new student representative shortly.
Our Board meetings are held in public, and you are welcome to attend. Meeting dates are on the WGHS website, please contact Marie McKerrow, Principal's PA, for more information.